BEYOND TRADITIONAL CAREER COUNSELING
Guide Your Learners to Their Purpose
Optimizing learners' success from recruitment to retirement.
For individuals NOT connected to a school or institution that purchased a school license.
For students connected to a school or institution who use PathwayU on their campus.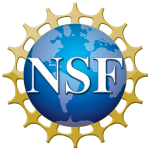 2019 NSF Award Winner for our submission to the Career Compass Challenge
NEW! Check out our Purposeful Work Podcast with Dr. Bryan Dik!
ABOUT THE PURPOSEFUL WORK PODCAST
The Purposeful Work Podcast is all about how to create a work-life that leverages your gifts and syncs with what matters most to you in life as a whole. The podcast explores questions about meaning in life; positive impact; the faith/work intersection; getting the most out of your strengths and forging a career that aligns with your sense of calling. Guests include the world's leading academic scholars on meaning and purpose in work and life; top career counselors, coaches, and career center directors; organizational leaders working hard to create work environments that promote a deep sense of purpose; and everyday people finding ways to embody purposeful work in whatever they do. The host, Bryan Dik, Ph.D., is an award-winning vocational psychologist, professor, and entrepreneur.
One annual site license fee for your school.
Completely free for your students!
Minimum $2,500 ~ Maximum $15,000
Already in a contract? Ask us about our buy out program.
What about the science?
What about the outcomes?
Patented predictive analytics guiding people to purpose.
PathwayU is a game changer for your institution and your students, having measurable positive impacts on retention, student attitudes, and performance.
Where in my school can I use it?
Learn more about specific implementation
What is a Net Promoter Score?
The Net Promoter Score is an index ranging from -100 to 100 that measures the willingness of customer to recommend a company's products or services to others. It is used as a proxy for gauging the customer's overall satisfaction with a company's product or service and the customer's loyalty to the brand. For B2B SaaS companies, the average NPS score is 40.
PathwayU Net Promoter Score
Average B2B SaaS Net Promoter Score
"My team and the professional coaches I work with LOVE PathwayU! We find it to me an excellent mix of psychology, self-understanding, and linking to the kinds of careers that will give our scholars long-term fulfillment. I tell EVERYONE I know about PathwayU."
"I love the way it moves students from assessment tools (which are refined and shortened) through occupational information and to actual organizations and then jobs in your geographic area. To my knowledge, no other online program does this full-scope process. Also it's very user-friendly and attractive for students - we love it and use it all the time."
"With the "major mapping" piece, PathwayU is a seamless entry point for students who are searching for a major and/or career path. I like the focus on purpose as well."
"I find that having results of four assessments in one tool is a huge benefit. In the past, if I was working with a student to interpret their scores on one assessment and found that it produced results that weren't resonating with them, the Strong Interest Inventory, for example, the experience was very disappointing for both of us. With PathwayU, there is always at least one piece that inspires conversation and reflection."
"PathwayU's ability to connect with our other platforms and websites is very useful and provides information that connects "dots" and encourages reflection and also action on the part of students."
"PathwayU understands student & career development making it user friendly for career educators to work with students on major & career exploration. Students see meaningful connections/alignment with career paths quickly and the connection to our University programs enhances the relevancy of the tool. We have shared with Academic Advising and plan to roll out even more campus-wide. Thank you!"
School Spotlight: Aquinas College
"The one thing that PathwayU helps us to do, in a very succinct two-person office way, is give us a platform that we can create a common language. We have the tool that students can utilize so that they are all starting from the same page."
"This is not just an assessment you just take your freshman year and forget about it but it's something you can apply throughout your entire life"
"Since our integration with Handshake and our program mapping it really creates this unique, active, dynamic opportunity for students to think about their career direction."
"I was comfortable using it. It was very easy to use, and quite beneficial. Accurate actually. I think I learned how to actually articulate most of my strengths and who I was. Definitely helpful."
"If we can help individuals find the right fit and they feel that they are successful, that adds to work place success and also a community where all of our gifts are aligned. PathwayU provides students and alumni with confidence in decisions by providing them with knowledge and clarity about who they are and what's important in life."
"She has found a new direction in her career life."
"What I would love to see is that PathwayU is not just that classroom experience and then forgotten after you have that tassel. It is actually something you can bring with you so when you are in the workplace and you are having those difficult conversations, you can reflect back on my PathwayU assessments and think about how I might handle this situation."
Want to read more about successful implementation?
How easy is it to set up?
We guide you through six simple steps for success. Get started in as little as 24 hours.
What are faculty, advisors, and admins saying?
"Previously, we have relied on the Strong Interest Inventory and MBTI for our assessments. While these are great assessment tools, they required a fee from our students along with the time they needed to come down and get an interpretation. PathwayU has gotten rid of those two barriers for our students, and we see a growth in use of assessments because of it. I will also say, PathwayU allows us to look at student data easier so we can better prepare for the conversations that we will have with our students about their results."
"Our Office of Career and Professional Development chose PathwayU because of the research-based evidence of how results of the assessments match certain career paths. I am an industrial-organizational psychologist, and I wanted our students to not only gain self-awareness through highly reliable and valid assessments, but also assessments with a proven history in the field of matching certain profiles based on those assessments to well-fitting careers. PathwayU does that for our students in an easy, user-friendly way."
"PathwayU is an intuitive tool that maximizes efficiency without sacrificing robustness and makes sense to both high school students and experienced professionals. The assessment has allowed our school to help students discover their gifts and unique fit to educational journey with significantly less confusion and effort that other assessment methods."
"I can't say enough great things ... it allows us to seamlessly help students discover careers of interest, pick majors and final programs of study. The tool has been a very valuable resource for our students."
"Students tell us that PathwayU offered valuable insights. These results offered new considerations to the way they pursue career pathways."
"PathwayU provides us the ability to offer a very easy to use online platform to augment the career development services we offer. Their unique focus on guiding students by the predictive measures of where they will find joy, purpose and meaning is something very important to us. Living out one's calling is integral to a sustainable and meaningful life."
"PathwayU allows our students, academic advisors, faculty and career services staff to have a very easy adoption of use. Additionally, we were able to feed this information back to other technology systems so that we can track student progress through the tool and begin to use the data provided as part of our predictive analytics work."
"Student feedback has been very positive and overall really appreciate the ability to take the assessment and receive their results immediately. In the Career Center, we appreciate the encouragement in the system which provides a framework for starting their exploration while also encouraging a visit to the office if they desire extra assistance in reviewing their results."
"That was really cool – I love the job match at the end with the live job search tied to it, brilliant. I would have loved this in my younger years. The best part? The job recommendations are spot on!"
What are students saying?
"I think that PathwayU is an excellent source if someone is struggling to understand what they want to study or do with his or her life. It gave me a sense of hope to know that I was on the right path in my life. I would definitely recommend this to my peers."
"I would like to congratulate PathwayU for this incredible tool that can help a lot people who are undecided about their careers. It is important to continue promoting this kind of useful tools in order to help people who do not decide about their future yet."
"I just want to say , PathwayU is very important for our society , and their help is the best way to allow people to know themself."
"I feel like this is a very useful platform for people who have a lot of trouble with making decisions about their future. It's a good tool to use for those who need a little help with finding what'Äôs best fit for them. I definitely would recommend the PathwayU platform to my peers, especially those who have the same struggle I did."
Have Questions About PathwayU?
Book time to speak with one of our solution advocates